Pastor Leon J. Campbell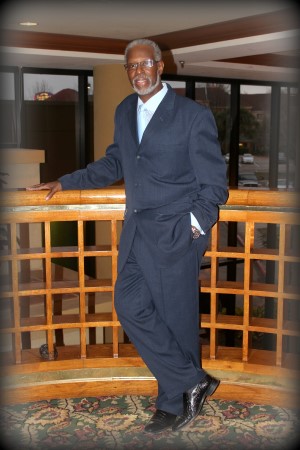 Pastor Leon J. Campbell is a charismatic, God-fearing leader whom just like David is a man after God's own heart, and an entrepreneur he currently serves as the senior pastor of New Life in Christ Christian Center in Beaumont, Texas. After serving in the United States armed forces Pastor Campbell returned to Beaumont where he attended Lamar University and met his wife, Mary A. Redeaux in 1978. Pastor L. J. Campbell was called to preach in his adult years of his life at age 25. Pastor Campbell not having a strong relationship with God had an encounter with God at a tent revival in Beaumont, Texas of which God delivered him instantly from cigarettes (tobacco addiction). Once Pastor Campbell had this encounter with God he started his new life in Christ working under the leadership of Pastor Elnora Redeaux at the New Testament Holiness Church.
Pastor Leon J. Campbell was ordained as pastor of the New Life Deliverance Holiness Church in February of 1991 after the death of the founder. Pastor Campbell, under the direction of our Lord and savior Jesus Christ have been sent on a mission to continue the work of God, to love, to seek the lost, set the captive free, and heal the sick helping them start a new life in Christ. In 2008 Pastor Campbell decided to further educate himself in ministry to better meet the needs of the hurting and lost by returning to Seminary School. During his time Pastor Campbell obtained a Master's degree in Theology from Covenant Bible Seminary. Currently Pastor Campbell attends Covenant Bible Seminary studying to obtain a Doctorate degree in Theology.
Pastor Campbell is dedicated to creating a genuine worship experience that allows the Holy Spirit to freely operate during service as well in his everyday life. With the help of the Holy Spirit Pastor Campbell facilitates an experience that glorifies God as he spreads the Gospel of Jesus Christ and produce assets in the body of Christ.
The Campbell's are committed to their family as they have been married for over 35 years. They have two daughters and one son: Rekinya Harmon, husband-Bryan Harmon; Crystal Campbell; and Jonathan Campbell. The Campbell's are also very proud and hands-on grandparents to their two grandchildren: Bryan Harmon Jr. and Kamierey Harmon. All of the Campbell children as well as grandchildren has been marked for ministry with all of their children currently working in the ministry alongside them.